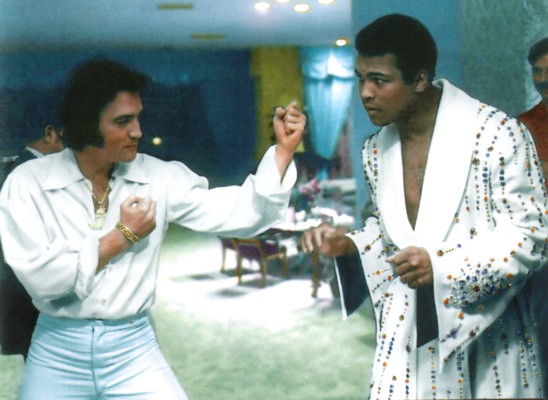 Tags: muhammad ali ali versus Elvis presley fight
Image dimensions: 548 x 400 px
This image has been labeled as a funny picture.
Time added: Oct 21 2010 00:10:09. (2 years, 7 months ago)
Views: 5671

Comments:


es muy obvo que aunque elvis era un cinta negra en karate, nadie querria enfrentarse ante el mas grande de todos los tiempo muhamed ali, ya que su fortaleza, habilidad y destreza es lo que lleva a ser grande a cualquier persona.

""vuela como mariposa, pica como abeja a pelear ali,a pelear""
posted 2 years, 3 months ago
Related funny pictures
25 pictures of R2D2 girls being hot - A collection of girls dressed up in R2D2 dresses and swimsuits
Our top 10 funny Christmas pictures - Christmas is coming up pretty soon so to celebrate here is our top 10 funny Chirstmas pictures in no particular order.